Singing lessons

Teaching Ethos:
I believe that in order to create the best learning experience for the individual, when teaching one must adjust one's approach to suit the learning style of the particular tutee. I begin every programme of study with an informal chat to learn about my new pupil's past musical experience and to discuss their goals, objectives and hopes for future achievement. These goals we revisit at strategic moments during the course of study to help students to recognise their development and to establish new targets.

I believe that music should be enjoyable. I originally turned to singing teaching upon hearing a number of the members of my parish church declare that although they enjoyed singing they weren't comfortable doing so because they had been told as children that they lacked musical ability or had been accused by teachers of deliberately singing out of tune. Since that time they had been too afraid to let their voices sound out. This knowledge shocked me. To tackle this issue I set up a singing summer school and together we gained the confidence to perform several times in three and four parts, both a cappella and with piano accompaniment.

Experience and Teaching Style:

My classes generally consist of a combination of technical exercises and studies alongside the use of carefully selected repertoire (in line with the student's interests) targeted towards improving specific areas of concern. I believe in creating an engaging, encouraging environment in which I can work in partnership with the pupil to help them learn at a rate which is appropriate for them as an individual.
My Specialisms Include*:
Solo classical
Musical Theatre
Folk
Choral Works
Worship Music
Early Music
Operetta
From February 2013 I held the post of Private Singing Tutor and Vocal Coach at Aberystwyth Arts Centre. As a teacher I have worked with a wide array of pupils of varying ages and abilities and with different objectives. These have included experienced, older singers adjusting to their changing vocal registers or preparing for competitions, children and novices eager to begin their vocal journeys, choristers in need of assistance with learning complex harmonies, and academics hoping to gain confidence and vocal dexterity for use in public speaking.
I use tools and techniques drawn from my own classical training to aid individuals in a wide variety of styles and genres. The interests, requirements and vocal styles of my past pupils have been so far flung as to include the following disparate forms: Folk, Earth-Music Channelling, Christian Hymns, Heavy Metal, Pop, Musical Theatre, Disney, Rock, Choral Works, Operetta, Plainchant/Monastic Chant, Jazz, Solo (classical), and Speech Production.
* As mentioned, I have also worked with students in various other vocal styles using classical techniques to enable greater vocal dexterity and to improve timbre (among other things). Just as dancers will often learn ballet to inform their practice in alternative genres, learning classical vocal techniques creates transferable skills that may be used in all aspects of vocal performance.
---
Group Lessons :


Group lessons can be helpful if you learn well from observation or if you particularly wish to learn to sing with others. They are also a great way to save a few pounds whilst still gaining professional, personally tailored instruction.

There are three forms of group lessons from which you may choose:

Take your entire lesson singing together as a group.

[Pros - ideal for those wishing to work on part-singing and harmonies or for learning choral lines. Cons - within these lessons instruction is targeted more towards the group as a whole rather than individuals.]

Share warm-ups but enjoy separate studies. [Pros - great for saving time on warm-ups whilst still benefitting from personal tuition. Cons - the vocal exercises that begin a singing lesson are a part of the class and are usually specifically tailored to your individual voice.]

Each take an alloted portion of the lesson for private tuition whilst the others observe. [Pros - you gain an additional chance to learn through listening to and observing another person being taught. Cons - singing in front of others can be nerve-wracking and the time you spend singing is far shorter.]




One-to-One Tuition :


One-to-one lessons provide an excellent opportunity to really focus in on your individual voice without the distractions or camouflage or embarassment of group singing. If you learn by doing or would benefit from personal instruction, specific to your voice, this is the option for you.

By working one-to-one, I have the opportunity to grant you my full attention, listening closely to your voice and observing your singing practice. I will internally assess your present vocal abilities, isolate difficulties, and then (using tried and tested vocal exercises, studies and repertoire) assist you in the improvement and continuing development of your voice.

One-to-One Prices :


60 minutes - £25.00
45 minutes - £20.00
30 minutes - £12.50
20 minutes - £9.00*

(*available for children under ten only)

---
| | | |
| --- | --- | --- |
| | If you are looking to further your abilities as a singer, Music Theory or 'Learn-to-Read' classes could be just the thing for you. To find out more about my theory lessons follow the link below : | |
Powered by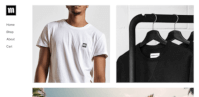 Create your own unique website with customizable templates.