Strings lessons - Double Bass & Violin

With around fifty string players in a standard symphony
orchestra, alongside roles in many other ensembles from Baroque groups to Jazz and Pop bands, this is one of the most versatile families of instruments.
Without keys to set pitch or hammers to secure tone, it would be foolish to declare that the strings are not challenging instruments to learn, but with a bit of work and commitment I certainly think that they can be among the most rewarding of instruments. If you are ambitious, dedicated and eager to achieve these are the instruments for you.

I offer lessons in two instruments from this homogenous group: the Violin, smallest and highest in the family, and the Double Bass, the deepest and largest member of the group.

Double Bass :


The only instrument from the violin family still formed in the tradional viol shape with sloping shoulders, the Double Bass is not only beautiful in tone, but beautiful in shape. This is the lowest instrument of this family, its highest string sounding over an octave below middle C. Despite being one of the most versatile instruments with positions available in an array of ensembles including orchestras, big bands, jazz bands, and folk ensembles

, players are often few and far between. As such, as a double bassist you will always be in high demand.

My classes consist of a combination of technical exercises and studies alongside a carefully selected but varied repertoire, designed to hone technique and improve dexterity, strength and control.

Violin :


If you are a new musician looking to take your first steps with a string instrument, the violin may well be the one for you. This is the smallest member of the family and plays the highest notes. The violin is a popular instrument and is in high demand as a standard orchestra requires more violins than any other group of instruments.

My classes consist of fun, simple exercises and tuneful repertoire to encourage good technique in students which can be built upon as the pupil develops.
*These lessons are available for beginners only.


Prices :


60 minutes - £25.00
45 minutes - £20.00
30 minutes - £12.50
20 minutes - £9.00*

(*available for children under ten only)

---
| | | |
| --- | --- | --- |
| | If you are looking to further your abilities as an instrumentalist, Music Theory or 'Learn-to-Read' classes could be just the thing for you. To find out more about my theory lessons follow the link below : | |
Powered by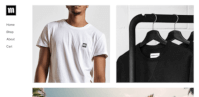 Create your own unique website with customizable templates.